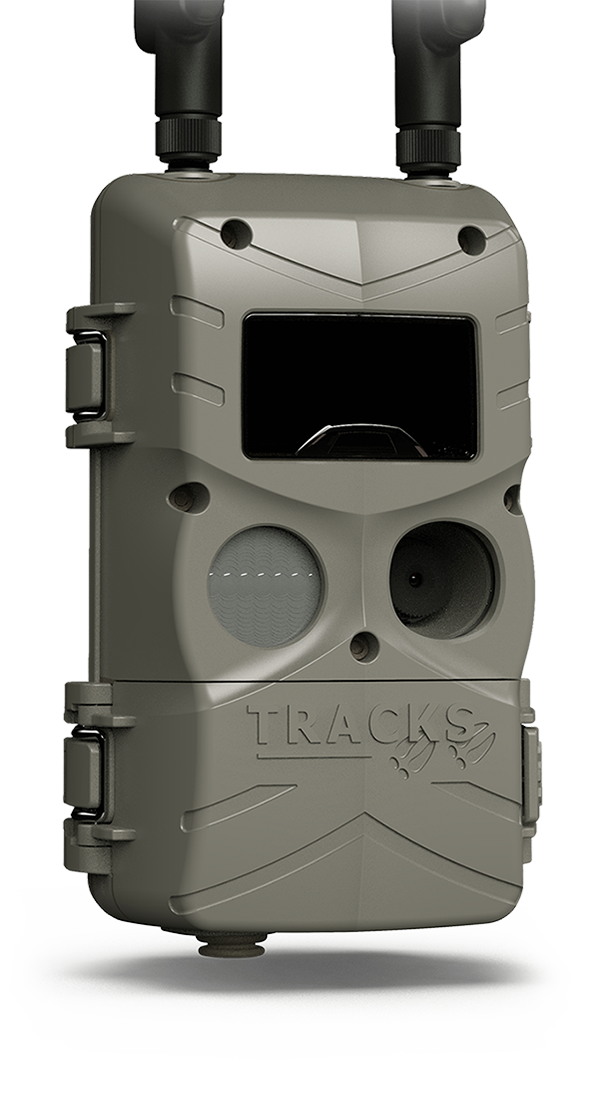 Tracks LTE Camera
Tracks LTE camera is the newest cellular camera from Cuddeback. Cuddeback revolutionized cellular trail cameras with CuddeLink. Now Cuddeback introduces the Tracks line of LTE cameras with state-of-the-art LTE technology but without CuddeLink technology. And its not a stripped down foreign designed import. Tracks is a full featured LTE trail camera with fast trigger speed and exceptional image quality. Tracks and its companion mobile app are 100% USA designed by Cuddeback to assure your images and privacy are protected. Available in IR, Black Flash, and for a very limited time a black/white version.
Get A Free Cuddeback Tracks Camera
Note:
This is not a CuddeLink camera. Each Tracks camera requires a separate data plan.
Normal MSRP $150. Promotional Price $120