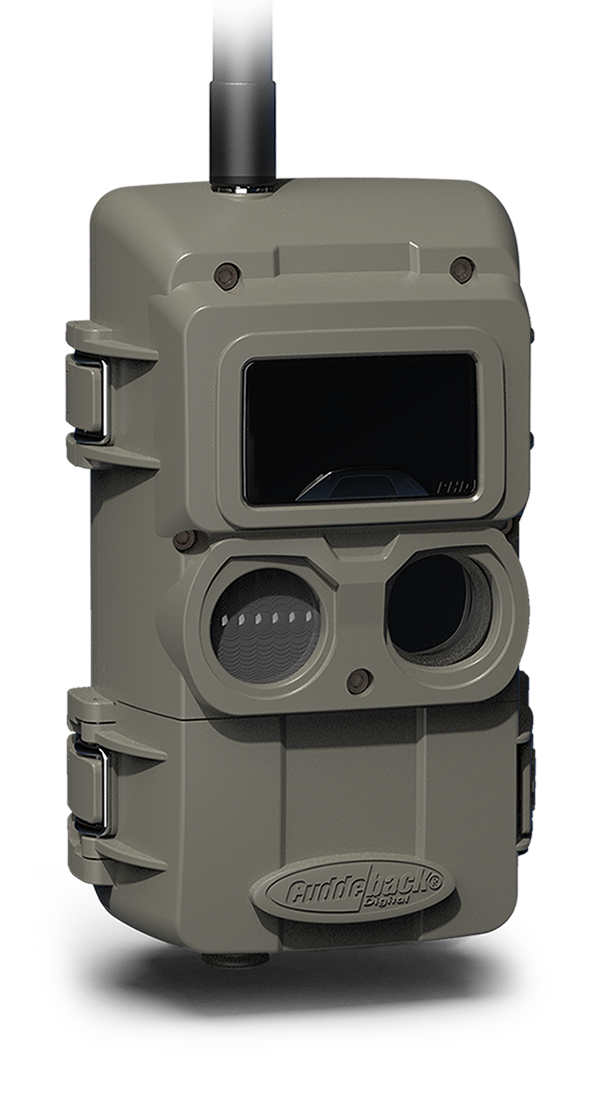 CuddeLink L-Series Cameras
CuddeLink L-Series cameras capture images and sends them to CuddeLink Home. Features a high-definition image sensor, passive animal detector with sensitivity adjustments, built in user interface for infield setup, and much more. Available in 3 illumination versions:
CuddeLink IR uses low-glow LEDs for invisible illumination with best IR image quality.
CuddeLink Black Flash uses no-glow LEDs for totally invisible illumination.
CuddeLink Strobe uses white flash for color images day and night.
If you prefer not to use LTE connectivity, CuddeLink cameras can also be used in a non-LTE CuddeLink network. Click here for details.
Models Available
CuddeLink IR CuddeLink IR uses 850nm IR LEDs for longest night illumination with excellent image clarity and illumination range exceeding 100 feet.
CuddeLink Black Flash COMING SOON - CuddeLink Black Flash uses 940nm IR LEDs for completely invisible 75 foot illumination range.
FEATURES
---
Camera Features
COMING SOON - CuddeLink Black Flash uses 940nm IR LEDs for completely invisible 75 foot illumination range.
High-definition image sensor optimizes image clarity for LTE delivery and phone viewing.
3rd generation animal detector with 7 sensitivity settings.
Camera Delays from 5 seconds to 1 hour.
Patented Auto Camera Delay dynamically adjusts delay based upon animal activity.
Two time-lapse modes - patented Prime Time operates only in mornings and evenings, and conventional time lapse.
1/4 second trigger speed means more deer and fewer blanks.
Patented CuddeLink network technology.
High gain CuddeLink antenna for improved performance.
Built in user interface for setup at the camera. When connected to a CuddeLink Cell system settings can be configured with mobile app or web browser.
Date and time set automatically from the CuddeLink Home.
Additional Features
Compatible with all series CuddeLink cameras - J, G, K & L series.
Compatible with all current Cuddeback power accessories and Genius mounts.
Requires 4D batteries (not included).
Requires SD card up to 256GB in size (not included).
Designed by Cuddeback in the USA.
5.2.1 Warranty includes 1 year standard warranty, 2 years with online registration, 5 year reduced cost replacement.